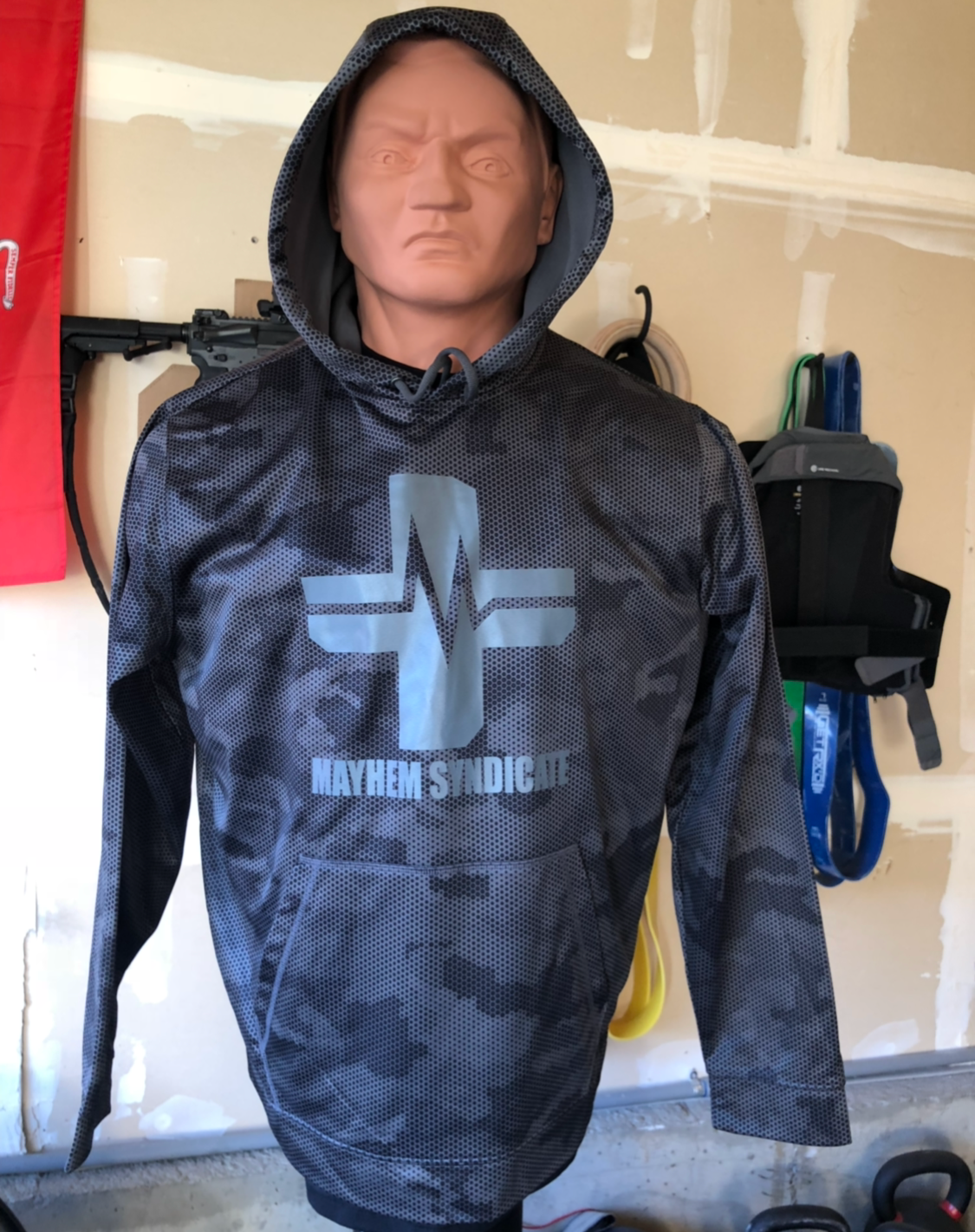 Quantum Hoodie-Subdued
Hoodies are a dime a dozen, so we went all in and got the best possible materials and design to make sure you stand out.
The Mayhem Syndicate Quantum hoodie is thinner than most hoodies, so you can wear it as a warm up in the gym, or easily use it as a layer. Not too bulky, but still warm and soft, just how you like it.
The hex pattern black camouflage is one of the coolest designs you'll see on the market and the sleek sheen on the outside will definitely turn heads in the gym or on the street.
Best worn:
-On first dates
-At Burning Man
-In sushi restaurants